NoMa Community Events Calendar
Metropolitan Branch Trail
The Cider Ride
November 7, 2021 @ 8:00 am

-

5:00 pm

$25 – $75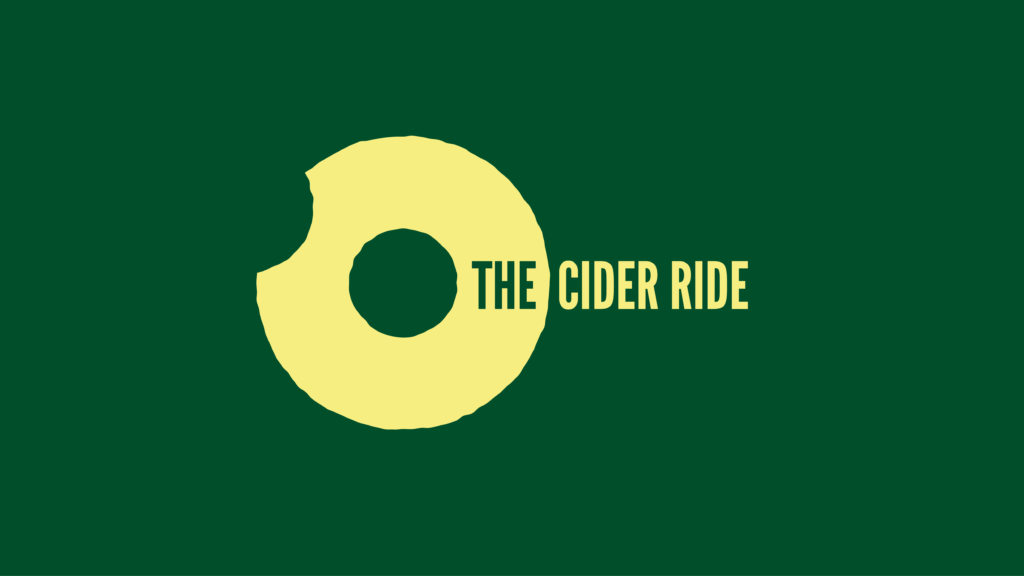 Crisp autumn air, picture-perfect foliage, and a day spent on the Prince George's County trails. Plus: donuts. What more could you want out of a fall day?
Join us for a 10, 30, or 55 mile ride, followed by a post-ride celebration, on Sunday, November 7.
As one of WABA's Signature Rides, the Cider Ride helps further WABA's mission and impact. Your registration fees support WABA's advocacy, education, and outreach work that makes bicycling more safe, fun, and accessible around the region!
Register
This ride is a fundraiser to support WABA's advocacy, education, and outreach programs across the region. When you register for the ride, you can select either "Ride Fee" or "Ride Fee Plus" to choose the level at which you'd like to support WABA through this ride registration. Thank you for your support!
Ride Fee (any route): $55
Ride Fee Plus (thank you for your support!): $75
Youth Rate (ages 7-15): $25
Youth Rate Plus (same ages as youth rate; thank you for your support!) : $35
Ride Information
The Cider Ride is an unsupported, self-guided, recreational bike ride.
 Participants receive digital ride routes in advance and a paper cue sheet at check in.
There are group starts for each ride where you have the option to start with other participants and volunteer ride marshals. You can also ride on your own or friends who have registered for the ride
The streets are not closed for this ride. We do our best to choose low-stress bikeways, but all 3 routes share the road with motor vehicle traffic.
Registration for any of the 3 routes includes:
A spot at the event on Sunday, November 7, 2021
Digital access to the ride route and free turn-by-turn smartphone navigation for Ride with GPS
a WABA Cider Ride mug
Snacks and water pick up at the start line
Hot cider, donuts, and other snacks at pit stops and the finish line
After the ride, join us for a post-ride celebration where you can purchase food, drinks, and relive the ride with your fellow WABA members and bicyclists!
Candy Apple Ride—10 Miles
10 miles through Washington, DC neighborhood streets and on Prince George's County trails
Ride Date: Sunday, November 7, 2021
Start/finish location:  Metropolitan Branch Trail, between NOMA and Brookland (exact location TBD)
Check-in time: 10:30 AM
Optional Group Start: 11:00 AM
McIntosh Ride—30 Miles
30 miles on Washington, DC and Prince George's County, Maryland neighborhood streets and trails
Ride Date: Sunday, November 7, 2021
Start/finish location: Metropolitan Branch Trail, between NOMA and Brookland (exact location TBD)
Check-in time: 9:30 AM
Optional Group Start: Your choice 10:00 AM or 10:30 AM (you don't have to pick one in advance— you can join the group leaving closest to when you check in)
---
Honeycrisp Ride—55 Miles
55 miles on streets and trails inWashington, DC,  Prince George's County, Maryland, and the Patuxent Research Refuge 
Ride Date: Sunday, November 7, 2021
Start/finish location:
Metropolitan Branch Trail, between NOMA and Brookland (exact location TBD)
Check-in time: 8:30 AM
Optional Group Start: 9:00 AM or 9:30 AM (you don't have to pick one in advance— you can join the group leaving closest to when you check in)
Related Events