News
/ NoMa Notes 12/8: Winter Wonder in NoMa
NoMa Notes 12/8: Winter Wonder in NoMa

Winter Wonder in NoMa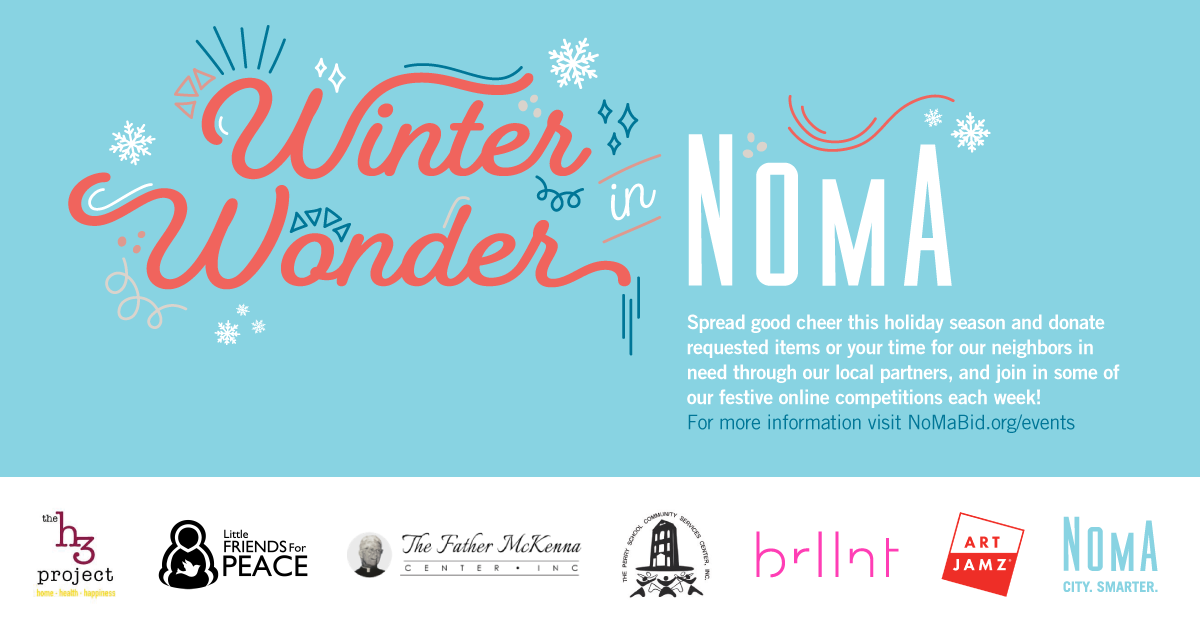 As we continue to practice social distancing and limit travel to stay safe, it's important we seek out ways to stay connected and lift each other's spirits! The NoMa BID is partnering with four local non-profits to provide opportunities to help neighbors in need this holiday season. Please take a moment to see how you can serve or donate to these local groups:
And to help spread more holiday cheer, join our "Winter Wonder in NoMa" virtual celebrations on social media. Make sure you follow us on Facebook and Instagram to join our festive weekly online competitions as we share holiday memories, traditions and ugly sweater designs, and play games dreamed up by the creative geniuses at Brllnt! Mark you calendar to join us:
December 7-10
Draw or design a picture or record a video of a favorite holiday memory and share it with us on Facebook or Instagram or email us at [email protected]. The winning drawing will be showcased in our holiday window display at 1200 First Street NE in NoMa, and gifted an at-home paint kit and free class voucher with ArtJamz, courtesy of Brllnt!  The winning video will win a $50 gift card to Laos in Town! **Entries must be in by 5 PM on December 10th. Winners will be announced on December 11th.**
December 14-17
Share with us a picture wearing your ugly sweater or a drawing (digital or hand drawn) of an ugly sweater you have designed. Tag @noma.bid on Instagram or on Facebook or email a photo to [email protected]. Let's see those creative juices flow! Winners will receive a $50 gift card to REI. **Entries must be in by 5 PM on December 17th. Winners will be announced on December 18th.**
December 28-January 1
Stay tuned on NoMa BID's social media to take a guess on how many NoMa festive goodies are in a jar. One guess per participant. Winners will receive the jar of candy a $50 gift card to Sweet Science Coffee. **Entries must be in by 5 PM on December 31st. Winners will be announced on January 4th.**
ZooLights coming to NoMa Dec. 12!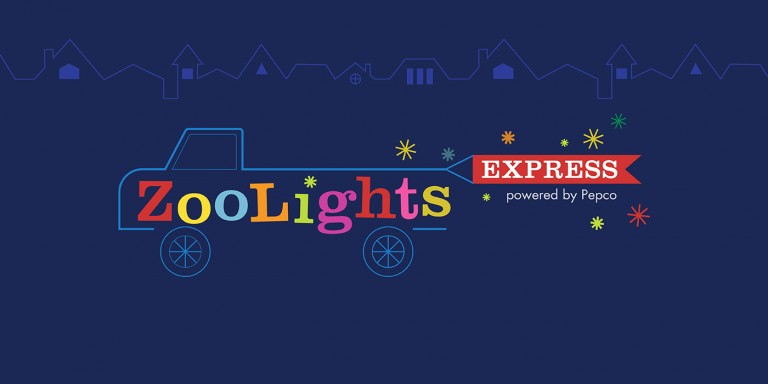 With the National Zoo closed, the Smithsonian found a way to bring the joy of the beloved annual holiday light extravaganza, ZooLights, to all DC neighborhoods this season.  ZooLights Express, a 24-four foot truck decked out in holiday lights with a dancing panda onboard, will roll through the NoMa neighborhood on Saturday, Dec. 12, from 6 -8 PM, rain, shine or …snow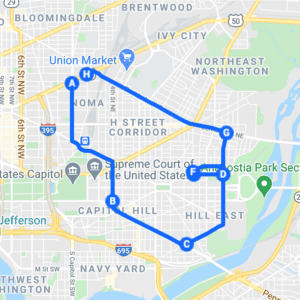 The Ward 6 route includes NoMa and starts by heading south on North Capitol Street and ends heading west along New York Avenue NE. Please note that the ZooLights Express truck is unable to stop along its route and will move with the flow of traffic in a continuous loop from 6-8 PM.
Wunder Garten's Winterfest is Back Through Dec. 20th!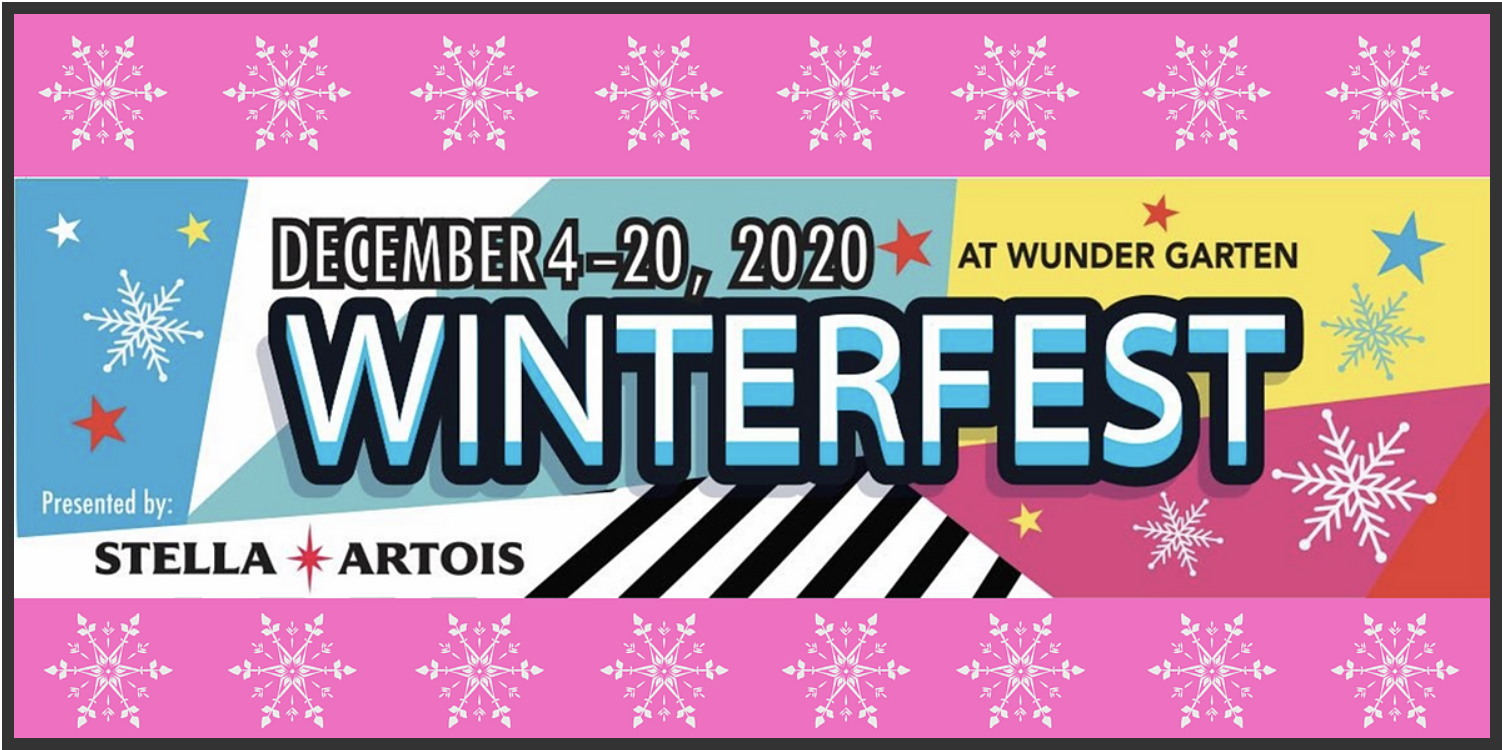 Wunder Garten's WINTERFEST is back again through December 20th! Check out some of their signature events below.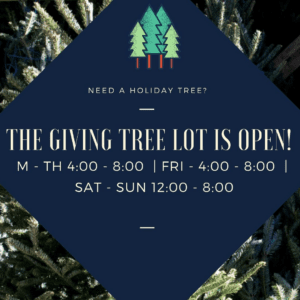 Giving Tree Lot
The Giving Tree Christmas tree lot is back again in NoMa selling a wide variety of fresh-cut trees, from Fraser Firs, Balsam Firs, Douglas Firs, White Pine, Scotch Pine and Blue Spruce. Tree sizes range from tabletop to 10+ feet. **Mondays thru Thursdays 4 PM to 8 PM; Fridays 4 PM – 8 PM; Saturdays & Sundays 12 – 8 PM**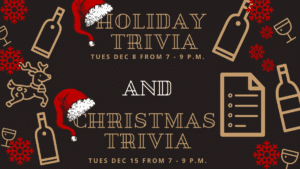 Tuesday, December 8 – Holiday Trivia from 7 – 9 PM
Holiday Trivia Night from 7 p.m. to 9 p.m. No RSVP required. Come early. Tables are first-come, first-serve.

Saturday, December 12 – Après Ski Party 6 -10 PM
Brrrr, it's cold outside. So what better excuse than to wear your sexy ski outfits, grab some hot beverages, and join your friends for some socially distant get-togethers at your favorite neighborhood beer garden! Tickets available here.

Tuesday, December 15 – Christmas Trivia from 7 – 9 PM
Try your hand at Christmas Trivia. Arrive early as tables are first-come, first-serve.
Wednesday, December 16 – Paint & Sip Night from 6 – 8 PM
Create colorful memories as you Paint & Sip. Enjoy a drink (first included free) while following step-by-step instructions to create fun artwork. Perfect for groups of 6 or less, all ages, as nothing's better than rolling up your sleeves, learning a new skill, and sipping on your drink of choice. Tickets available here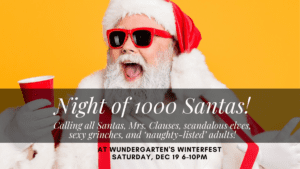 Saturday, December 19 – Night of 1,000 Santas 6 – 10 PM
The best socially-distanced Santa Party DC has to offer. Calling all Santas, Ms. Clauses, and Naughty Elves for a night of holiday laughs! Tickets available here.
Additional Phase II Adjustments to Flatten Curve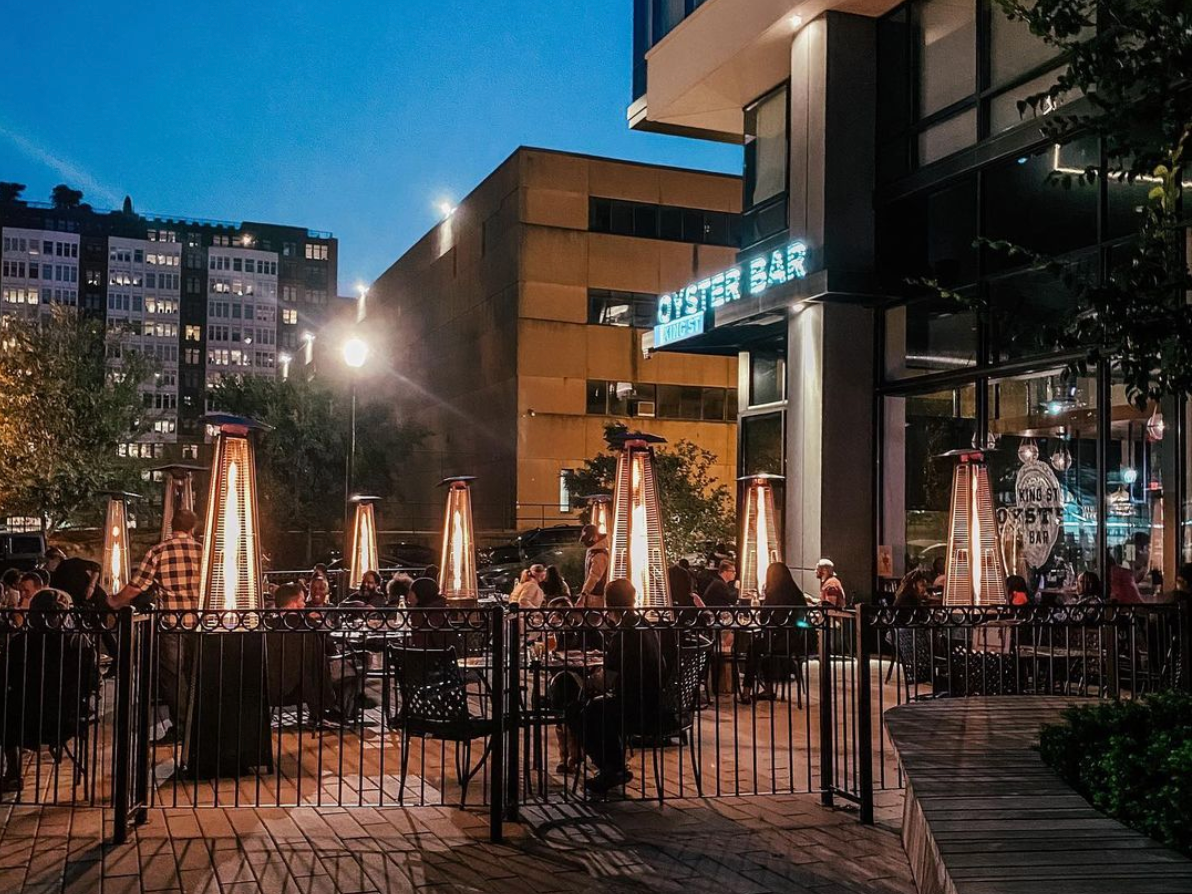 Beginning on Monday, Dec. 14, restaurant capacity at eating establishments in the District will be lowered from 50% to 25%, part of Mayor's Bowser's continuing efforts and Phase II adjustments to help flatten the curve and keep our community safe. To help you make plans and adhere to DC's revised guidelines, consider dining outside at the following NoMa restaurants which all offer socially distant, outdoor seating with space heaters to keep you warm:
Red Bear Brewing
CR NoMa
King Street Oyster Bar
Wunder Garten
Streets Market
Laos In Town
Indigo
Lily & The Cactus
SEOULSPICE
Republic Cantina
Additional Phase II adjustments in place as of November 25th include:
> Indoor gatherings limited to 10 people (down from 50)
> Outdoor gatherings (except worship services) limited to 25 (down from 50)
> Group indoor exercise classes suspended
> Outdoor workout classes limited to 25 people; Individual workouts still allowed
> Alcohol sales at restaurants end at 10PM; Dining allowed until midnight
> Indoor worship services capped at 50 people, or 25% capacity
> All non-essential, non-retail business employees encouraged to telework.
As of December 7, the Mayor also suspended all high-contact sports to include basketball, boxing, football, hockey, lacrosse, martial arts, rugby, soccer, and wrestling. The new restriction does not affect professional or college sports. In addition, all extracurricular sports are also suspended for all high schools in the city. Recreation centers and sports clubs also must suspend all practices and competitions for high school-aged athletes. For complete details on current Phase II restrictions, click here.
Mayor Announces One-Time $1200 Stimulus for Unemployed & Eviction Relief Grants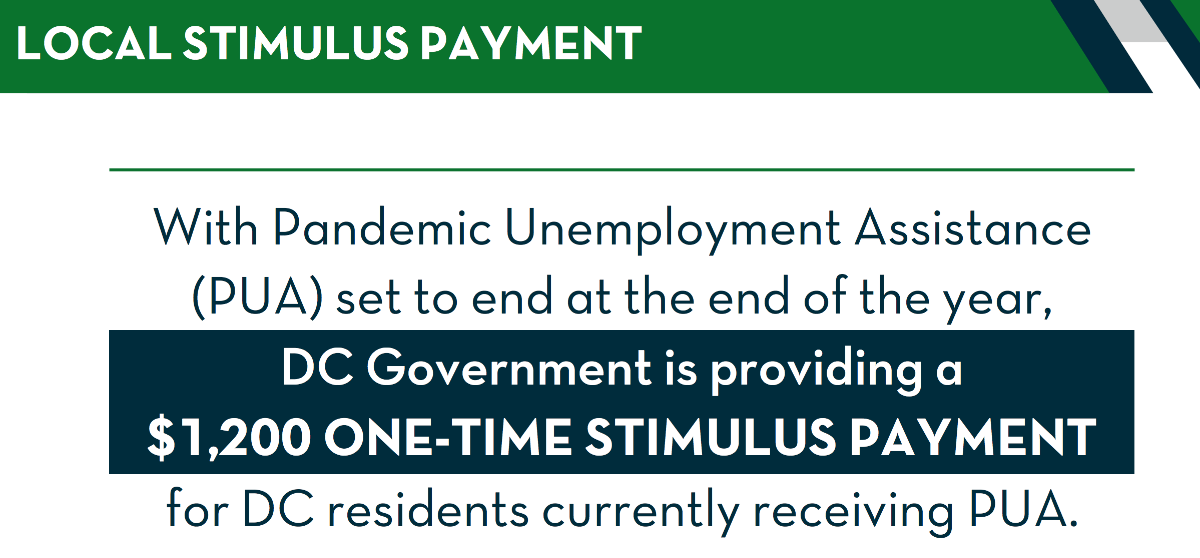 With Pandemic Unemployment Assistance (PUA) set to end at the end of the year, DC will be providing a one-time stimulus payment of $1,200 to eligible, unemployed residents who have filed for Pandemic Unemployment Assistance (PUA) as of November 30. The program covers individuals who are not eligible for traditional unemployment benefits, including:
Self-employed individuals
Those seeking part-time employment
Individuals lacking sufficient work history
Independent contractors
Gig economy workers
Those who exhausted their benefit eligibility under both traditional unemployment and Pandemic Emergency Unemployment Compensation.
In addition, the Mayor announced a new D.C. "Housing Stabilization Grants" program to cover tenants' missed rent payments during the coronavirus pandemic by allowing landlords to apply directly for $10 million in government grants. The city plans to cover 80% of a tenant's rent arrears, up to $2,000 a month, if the landlord forgives the remaining 20%. The majority of the grant money — $9 million — will go toward affordable housing projects in the District. The remaining $1 million is set aside for small landlords with properties of 20 or fewer units. Landlords will be able to apply for this funding on behalf of their tenants as of January 2021.
Full details for the "Housing Stabilization Grants" program can be found here and the local unemployment stimulus payment here.
Upcoming NoMa BID Events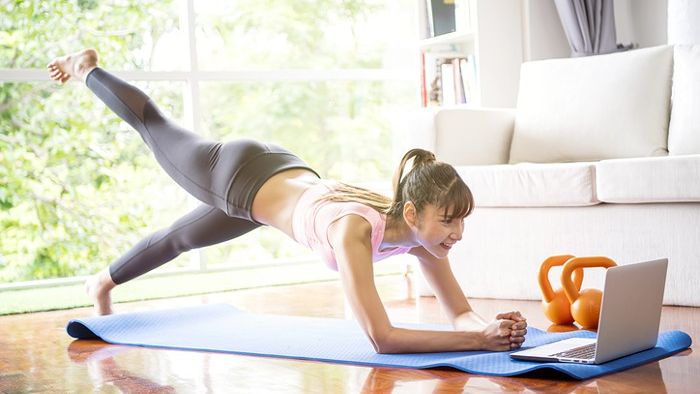 Even though our events lineup looks a little different this year, NoMa BID continues to host a variety of in-person, socially distanced/limited capacity activities and virtual classes as part of our NoMa REConnected campaign. As always, all NoMa BID events are FREE to everyone. If you and your friends and family members haven't had a chance to join us yet, below is a quick rundown of what's on the upcoming schedule. Sign up for all free BID virtual events here.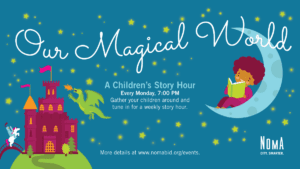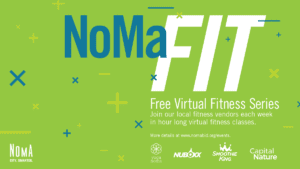 NUBOXX – Strength Training
THU. DEC 10 | 6:30pm
CAPITAL NATURE – Virtual Nature Immersion
FRI, DEC 11 | 7:30am
Yoga NoMa – Pilates
WED, DEC 16  |  7:30pm